I realize its been a while since I shared any pictures from the progress of Colin's big boy room.   We're fortunate to have a large playroom to house all of Colin's toys so when he made the transition to this room we wanted to keep it pretty simple and limited of most toys.  So here is what the room looked liked 5 months ago when Colin first took residence.
And here it is today
I drew a lot of inspiration from several different bloggers as you can see from my Pinterest big boy room board.   I am not sure that it fits under one theme..its part nautical, part beach, part traveler and all parts fun!
The walls are painted Martha Stewart's Driftwood Gray, although I had it color matched to Behr and feel it was far from a perfect color match.  Good news is I actually prefer the "wrong" color, it changes in the light from blue to gray and is the perfect color for a big boy room.
Most of the room was done on a modest budget, the biggest splurge was for sure the bedding.  
We purchased it from West Elm.  We just stretched for the duvet, but I skipped on the matching shams and picked up some solid blue ones on clearance at Pottery Barn Teen and the lime shams I picked up from Ikea.  I used some scrap chevron fabric from the drapes I made and just wrapped the box spring rather getting a bed skirt.
As mentioned, I made the lime chevron drapes-no sew, you can read all about where I bought the fabric and how I made them here.
I gave the previously boring dresser a mini make-over by painting the drawer faces white and changing out the hardware.  You can read more about that here.  The lime lamp is from target, the small whale tale is a small sentimental piece John and I picked up in Alaska  and the gallery wall is made up of fun finds and DIY art.
I had my heart set on making one of those license plate maps, and was getting discouraged after reading how time consuming they could be so you could imagine my excitement when I found that faux one from Ross for $20.
I re-used some white frames I had from Colin's nursery and for the rest, I just painted old mixed matched ones blue and orange.  I purchased the Nemo prints, ship wheel and tin woody sign from Amazon.com.  The shark jaw was John's when he was young and the frame to the far left is a keepsake from our  Disney Cruise where all the characters signed the matting.
I combined my love for The Beatles (John Lennon) and a favorite shot of Colin and created this little framed art…its one of my favorite parts of the room.   Not only is this from one of the songs I sing to Colin at night, its one of my most beloved quotes.
My grandfather worked for Pan American Airlines so I was pumped to find this vintage travel poster online (can't remember where, sorry) and I made the rope knot from remnants from Colin's name sign.
The tallboy dresser also got a little face-lift with a compass decal, all the information on it can be found in this post and the nautical name sign (a pottery barn knock-off) was one of my first DIY projects, you can read all the details here.
This room is far from finished as I am always looking for new items to add to it.  I still have the wall next to Colin's bed to finish and would love to incorporate more treasures like globes and sailboats, but we're happy with how the room has come together and figured it was time to share.
Have you recently moved your little one in their big girl or big boy room?  Do you share our affection for the water and have a nautical space of you own?
This post is  linked up to these link parties
http://www.happygoluckyblog.com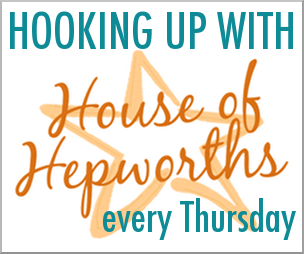 and these other link parties